Chip-Print CP3000SE Portable Handheld Inkjet Printer for Printing Commodity Mark LOGO EXP LOT on Packaging
Product description
CHIP-PRINT CP3000SE portable handheld printer, touch screen with english, which can be printed on a block board, box, stone, medium density fibreboard, stainless steel, pipe, metal, plastic, aluminum foil, cable, etc. Spray print content includes English, Chinese, figure , symbol, QR code, barcode, picture, time, date. In addition, handheld inkjet printer can accept Monochrome BMP file(Max 140 pixle  as height, which can be created by windows painting tool) of single color Logo and Image printing, uploaded with USB
PRODUCT DETAILS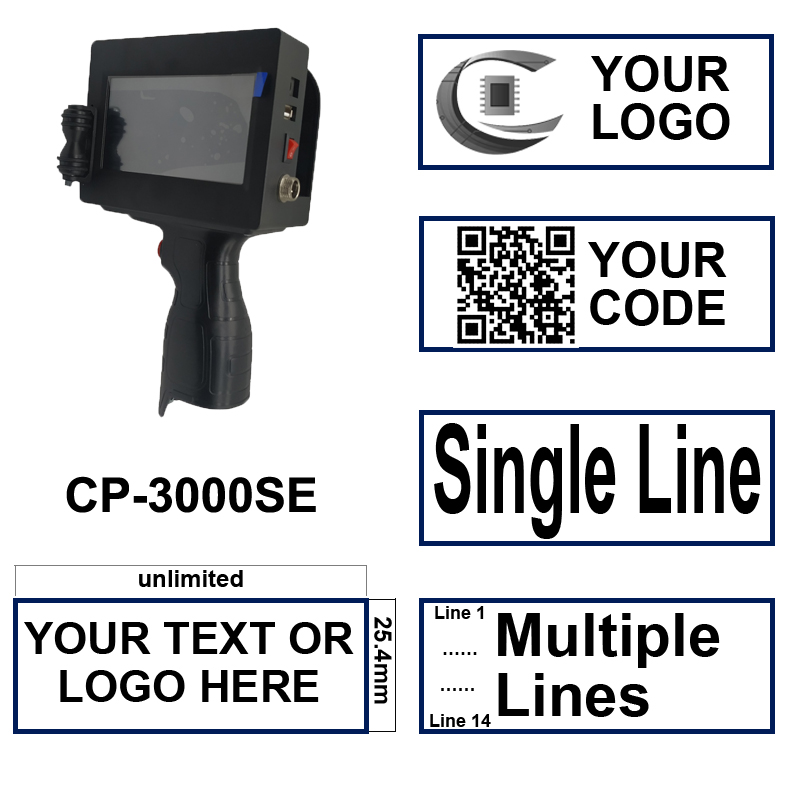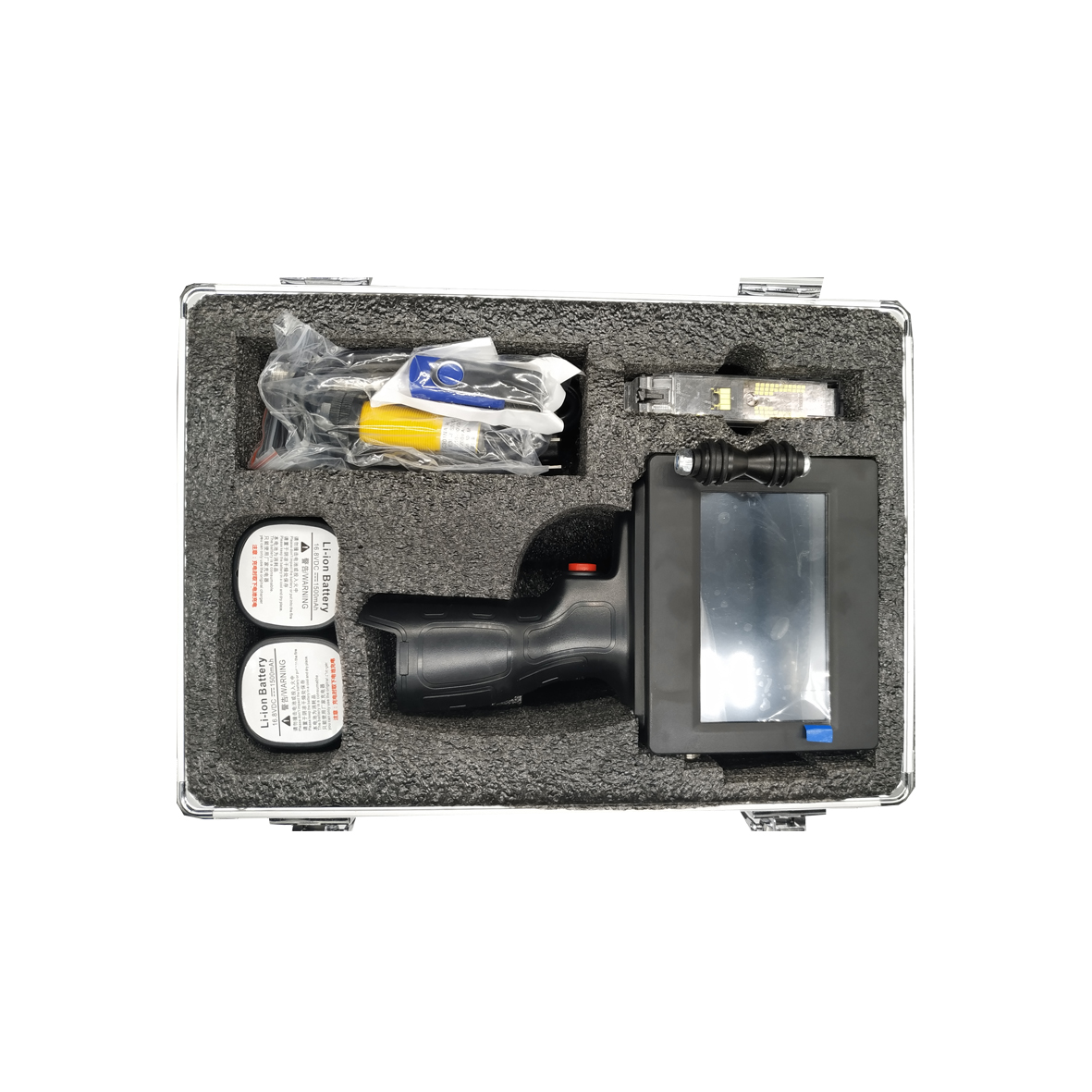 PACKING LIST
Each set printer include with one printer, one black solvent ink cartridge,one cable charger,one U disk, one position fixing board and one manual book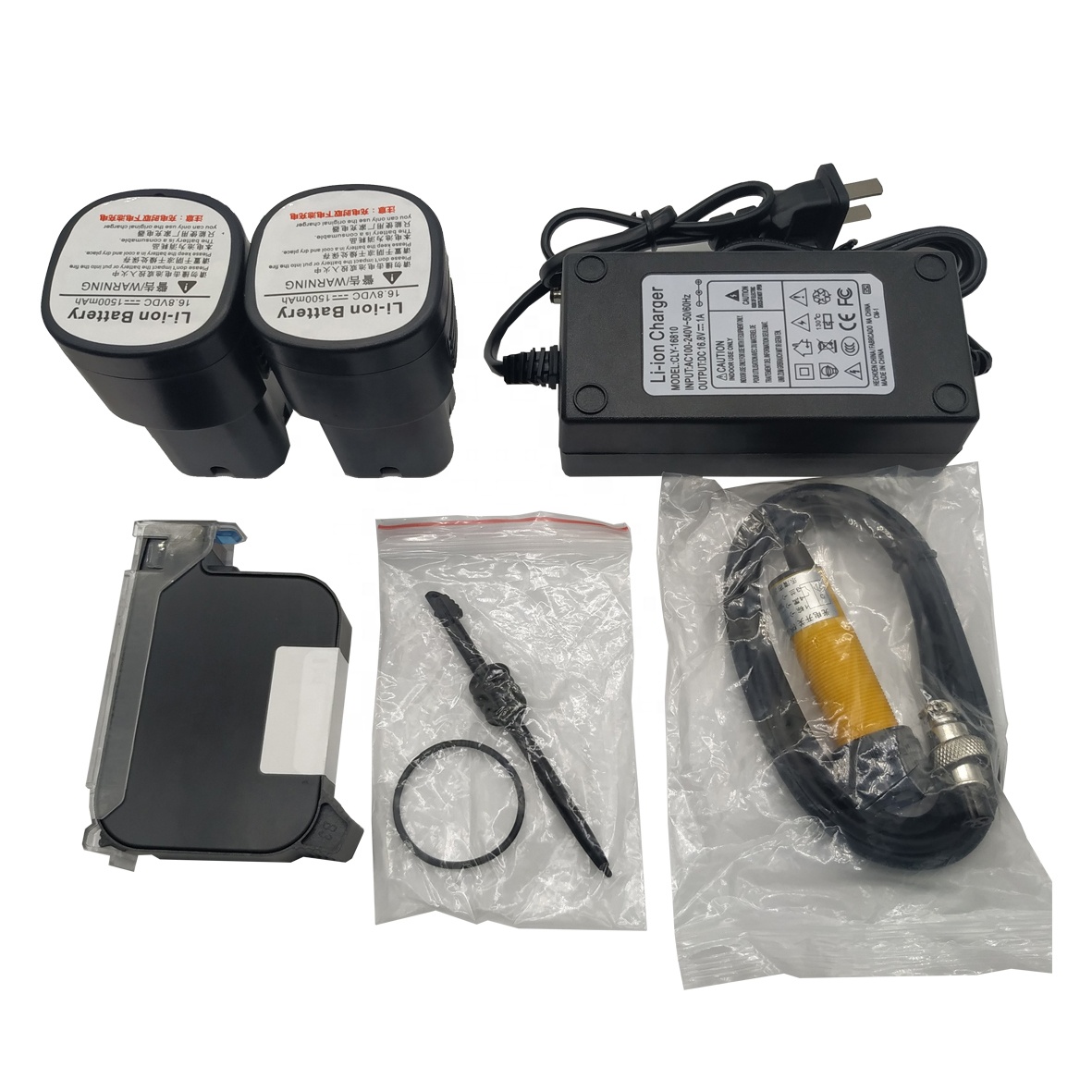 1,Solvent ink
2,water-based ink
SUPPORT MATERIALS
Solvent ink can be printed in plastic, glass, metal, pipe, stone, block board, medium density fibreboard, aluminum foil, cable, film and so on
water based ink is suitable for water absorbing materials such as paper and carton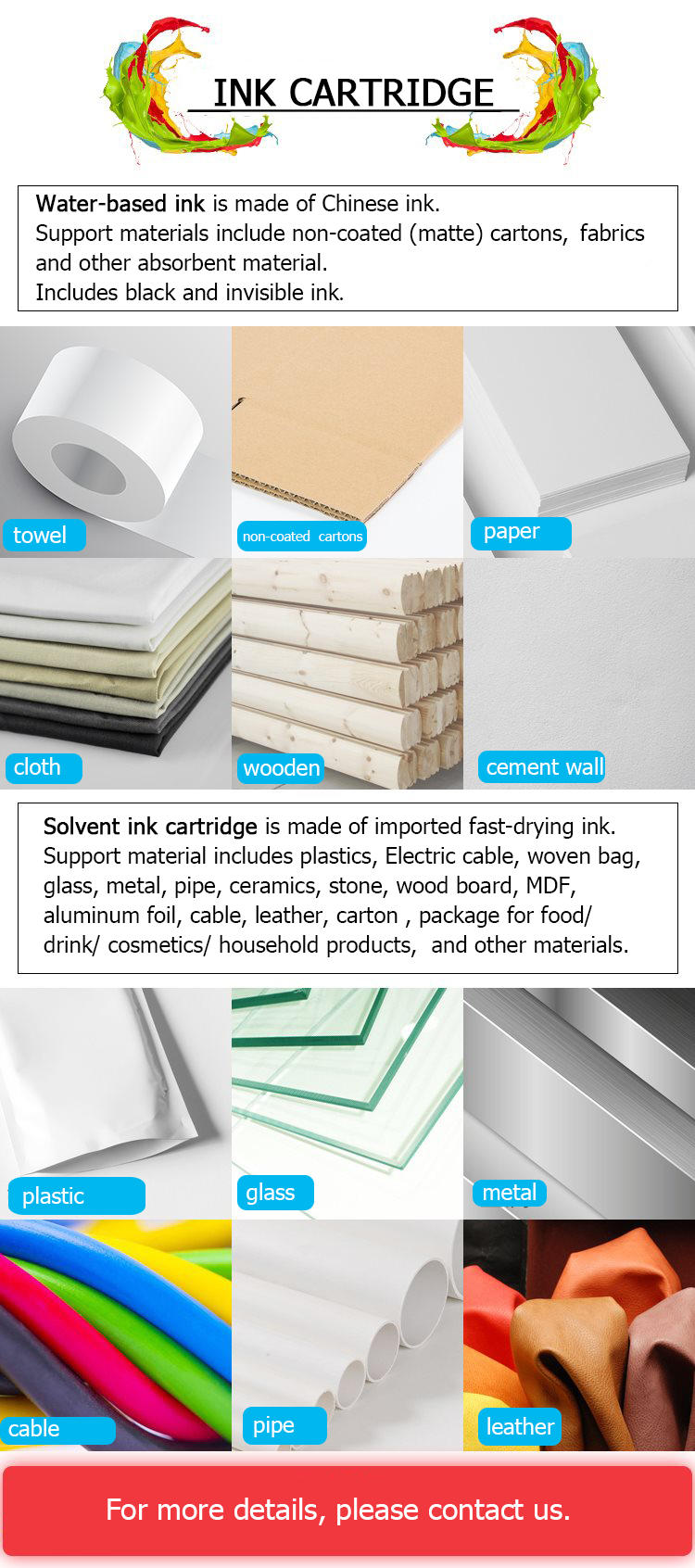 MAIN OPERATION STEPS
The Main Operation Steps:
1.Fix printer at side of conveyor ,adjust nozzle head direction,and sensor position based on the object surface
2.Printing distance between nozzle head and object surface is better within 3-4MM
3.Edit the contact on printer and save 
4.Choose the correct "Code" on printer,set print speed and time delay parameter based on conveyor speed and real situation
FAQS:
Q1: Are you factory?
A: We are factory of handheld inkjet printer. We have our own R&D department to design the program.
Q2: What about the warranty of inkjet printer?
A: Yes, normally 12months(not include battery and ink cartridge)
Q3. What if the machine went wrong?
A: During the warranty time, we provide the parts free of charge (except for artificial damage). After the warranty, we still provide whole lifetime online service.
Q4: What's the font height?
A: Yes, our inkjet printer also can print on box, stone, fibreboard,wood,plastc, metal etc. The font height is 2mm~12.7mm or 2-25.4mm adjustable
Q5: What's the type for ink cartridge? Can the printing be erasable?
A: It's original imported solvent based ink cartridge. If you do not scrape with hard tool, it can not be erased.
Q6:How long can one ink cartridge print and last ?
A: At least print 100,000 characters and can keep half to one year.